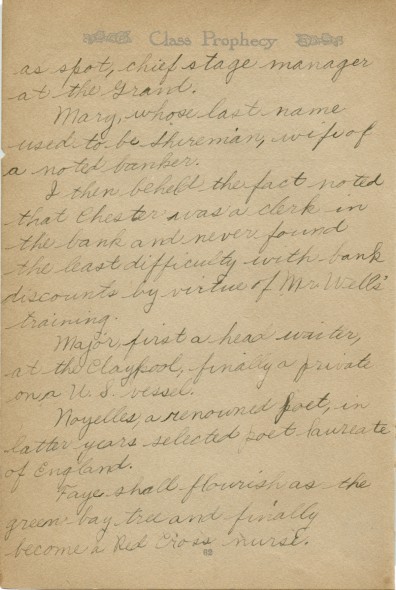 Class Prophecy
... as spot, chief stage 
manager at the Grand.
     Mary, whose last name 
used to be Shireman, wife of 
a noted banker.
     I then beheld the fact noted 
that Chester was a bank clerk in 
the bank and never found 
the least difficulty with bank 
discounts by virtue of Mr. Wells'
training.
     Major, first a head waiter, 
at the Claypool, finally a private 
on a U.S. vessel.
     Noyelles, a renowned poet, in 
latter years selected poet laureate 
of England.
     Faye shall flourish as the 
green bay tree and finally 
become a Red Cross nurse.