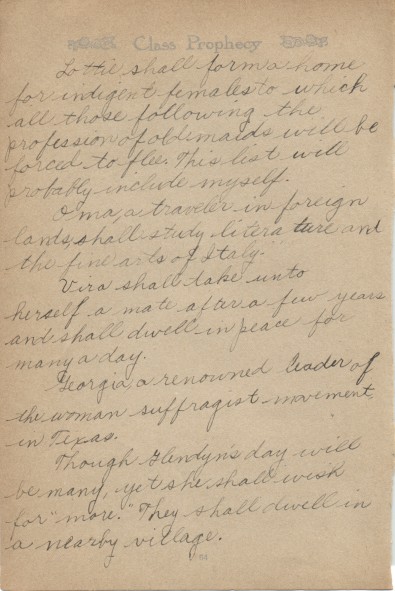 Class Prophecy

     Lottie shall form a home 
for indigent females to which 
all those following the 
profession of old maids will be 
forced to flee. This list will 
probably include myself.
     Oma, a traveller in foreign 
lands shall study literature and 
the fine arts of Italy.
     Vira shall take unto 
herself a mate after a few years 
and shall dwell in peace for 
many a day.
     Georgia, a renowned leader of 
the woman suffragist movement 
in Texas.
     Though Glendyn's day will 
be many, yet she shall wish 
for "more." They shall dwell in 
a nearby village.